Manufactured in Germany
1.8L 4-Cylinder
Fuel Injected
Water Cooled
Automatic



Rabbit Facts:

We acquired our VW in May of 2000. The first thing that sets this Rabbit apart from other VW convertibles is the fact that Volkswagen no longer manufactures the "Rabbit Convertible" model. The "Rabbit Convertible" was only made from 1979 to 1984. In 1985 they became known as Cabriolet's.

Since we were told all Rabbit Convertibles were manufactured in Germany. We decided to dig around and see what info we could find on our Rabby. Our Rabbit Convertible was produced October of 1983. It didn't make it to the United States until 1991. Hmmm...wonder how she liked running on the Autobahn??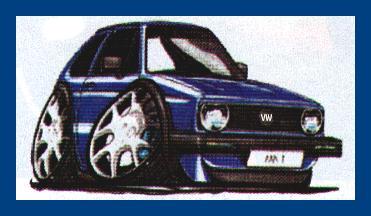 With a little VW luck on our side....We ran across an '86 Cabriolet parts car. Was a little sad to strip the poor girl, but she needed some serious mechanical work and our car was in need of a donor. As you check out our different bunny sections, you'll read where we've used different parts from that poor little Cabriolet (may she rest in peace).


Rabbit Engine and MechanicsOur Rabbit has the original 1.8L 8v 4-Cylinder motor with over 200,000 miles. Our Rabbit has automatic transmission. We have done some mechanical work on our rabbit, so....
Click the VW emblem for engine pics and more mechanical info on our Rabbit.



Rabbit Interior:
What can we say? It's probably the part of the car that has needed the most work.
Click the VW emblem for pics and info on what it needs and what's been done.



Rabbit Exterior:
A picture is worth a thousand words. So here's our baby project!!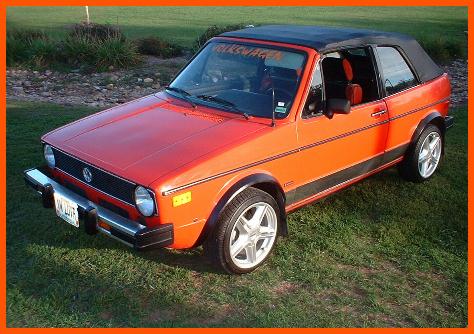 Click the VW emblem to see more pics and get more info on the exterior part of our Volkswagen Rabbit Convertible.


Click the emblem to see how our Rabbit has been doing in the car shows!!


Click the emblem to check out the History of the entire Volkswagen Rabbit line!!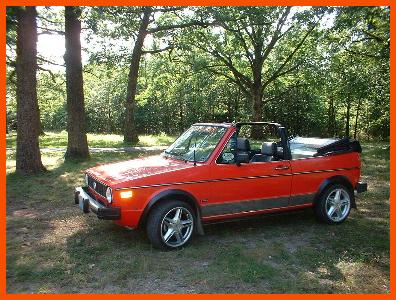 This site is in no way, shape or form affiliated with the or any Volkswagen company. This site is purely for entertainment and personal purposes only.